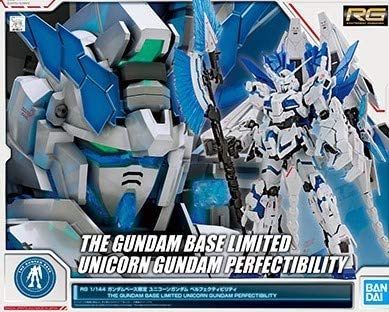 Condition:Brand New Specifics:This is a limited edition Gunpla of the official Gunpla comprehensive facility "Gundam Base" for Gunpla fans all over the world.From "Mobile Suit Gundam UC", Perfectibility is here!■ The overwhelming detail expression unique to RG and the color expression by dividing the parts create elabo...Read more
---
american express

apple pay

google pay

jcb

master

paypal

visa
Description
Condition:Brand New
Specifics:This is a limited edition Gunpla of the official Gunpla comprehensive facility "Gundam Base" for Gunpla fans all over the world.
From "Mobile Suit Gundam UC", Perfectibility is here!
■ The overwhelming detail expression unique to RG and the color expression by dividing the parts create elaborate perfection!
■ Each armed armor can be deployed and stored!
■ In addition to abundant armament such as Hyper Beam Javelin, it secures an outstanding range of motion and allows bold-possing!
What Our Customers Are Saying