LEGENDBB Gundam Base Limited Asuka Taishogun [Clear Color]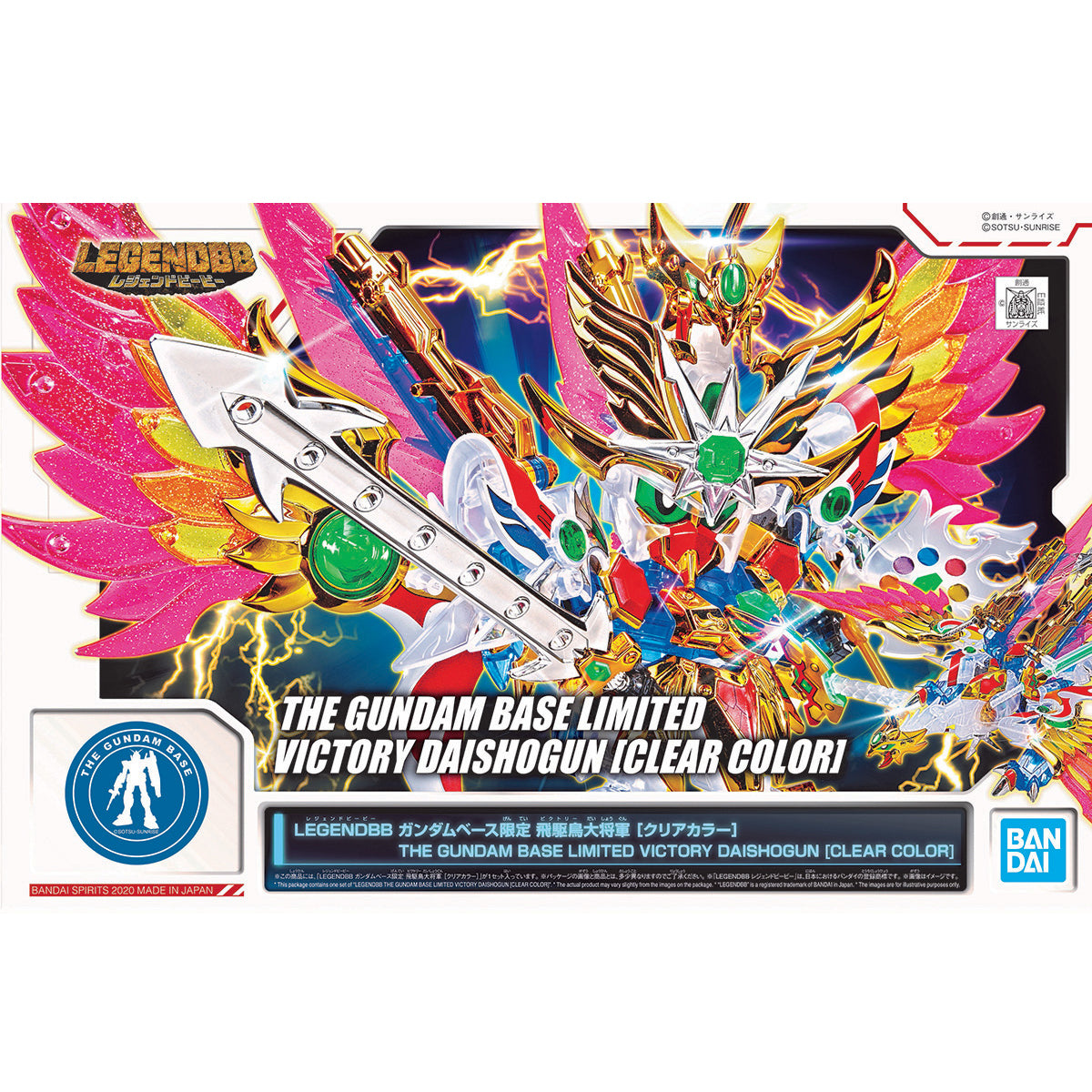 Condition:Brand New Specifics:It is a limited edition Gunpla of the official Gunpla general facility "Gundam base" aimed at Gunpla fans all over the world.A young general who has the strongest power of all time has become a Gundam base limited silver plating increase & clear color! !!In addition, a battle mask with...Read more
---
american express

apple pay

google pay

jcb

master

paypal

visa
Description
Condition:Brand New
Specifics:It is a limited edition Gunpla of the official Gunpla general facility "Gundam base" aimed at Gunpla fans all over the world.
A young general who has the strongest power of all time has become a Gundam base limited silver plating increase & clear color! !!
In addition, a battle mask with the same shape as the father, Shinsei Shogun, and a silver-plated Kotori sword are included!
*Battle Mask <Battle Mask> cannot be installed on LEGENDBB Nisei Shogun.
■Gold plating is used throughout the entire body, including the helmet, placket, armor, wings, ankles, and cannon.
Silver silver plating on the Huma Shirohiro sword and toenails to increase the plating area!
ㆍTwo flaming wings, the magic flash wing <Mach beam wing> is color-coded with two clear parts.
-Moreover, super-luxurious specifications with glittering wings!
■ Jewel seals are used for the demon's orb in the phoenix of the helmet and the great phantom stone on the shoulder.
-A luxurious armor is reproduced by using a prism seal on the wing mirror of the shoulder armor!
■A flash crystal <Beam Crystal> from the BB Warrior Seven Super General Series (sold separately) can be attached to the silver-plated Demon Hakkou Sword!
■LEGENDBB The wings of the Nisei Shogun (sold separately) can be attached.
Furthermore, as a LEGENDBB original gimmick, you can also equip wings and a large fang gun <Omega Smasher>!
Great general of Asuka Tori has been super powered up to "Kamiba form"!

What Our Customers Are Saying