MG 1/100 Gundam Base Limited MS CAGE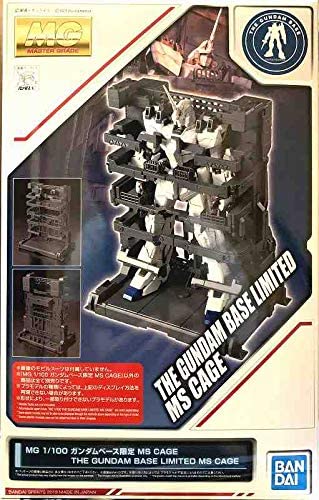 Condition:Brand New Specifics:It is a limited edition Gunpla of the official Gunpla general facility "Gundam base" for Gunpla fans all over the world.MS CAGE appearing in the play is reproduced with a plastic model original design.-The arm shape corresponding to the opening and closing of the cockpit hatch is also repr...Read more
---
american express

apple pay

google pay

jcb

master

paypal

visa
Description
Condition:Brand New
Specifics:It is a limited edition Gunpla of the official Gunpla general facility "Gundam base" for Gunpla fans all over the world.

MS CAGE appearing in the play is reproduced with a plastic model original design.
-The arm shape corresponding to the opening and closing of the cockpit hatch is also reproduced.
■ A storage box is attached to the back, allowing you to store small parts and spare parts for replacement.
■Equipment can also be attached and stored in a fixed rack on the back of the cage.
■1/100 scale, figures of Banagher Links (private clothes), Audrey Byrne, Marieda Cruz, Cardias Bist are included.

*All products except "MG 1/100 Gundam Base Limited MS CAGE" are sold separately.
*The display method of images may not be reproduced depending on the type of plastic model.
* Depending on the shape, some plastic models cannot be installed.

What Our Customers Are Saying