MG 1/100 Tallgeese III [Special coating]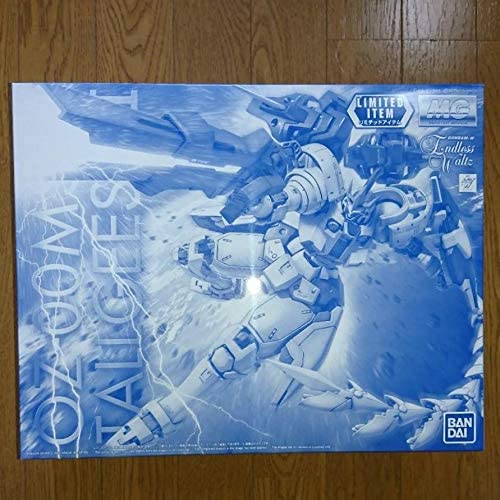 Condition:Brand New Specifics:From "Theatrical Edition Gundam W Endless Waltz" comes a 3D version of MG 1/100 Tallgeese III with special coloring!■The white exterior that occupies most of the main body adopts white-plated titanium finish, reproduced with a glossy texture.■Blue, yellow, and red parts are reproduced in m...Read more
---
american express

apple pay

google pay

jcb

master

paypal

visa
Description
Condition:Brand New
Specifics:From "Theatrical Edition Gundam W Endless Waltz" comes a 3D version of MG 1/100 Tallgeese III with special coloring!
■The white exterior that occupies most of the main body adopts white-plated titanium finish, reproduced with a glossy texture.
■Blue, yellow, and red parts are reproduced in metallic colors. For a more luxurious impression.
■Metallic color is used for the frame and armed parts to create a solid finish.
■Mega cannon directly connected to the exterior of the shoulder is a large volume of about 25 cm! It faithfully reproduces the details of the colors and is equipped with expansion and contraction and expansion gimmicks!
■The backpack is equipped with an opening and closing gimmick! The vernier exposed during deployment also uses a metallic color for a more mechanical finish!

What Our Customers Are Saying