MGEX 1/100 Gundam Base Limited Unicorn Gundam Ver.TWC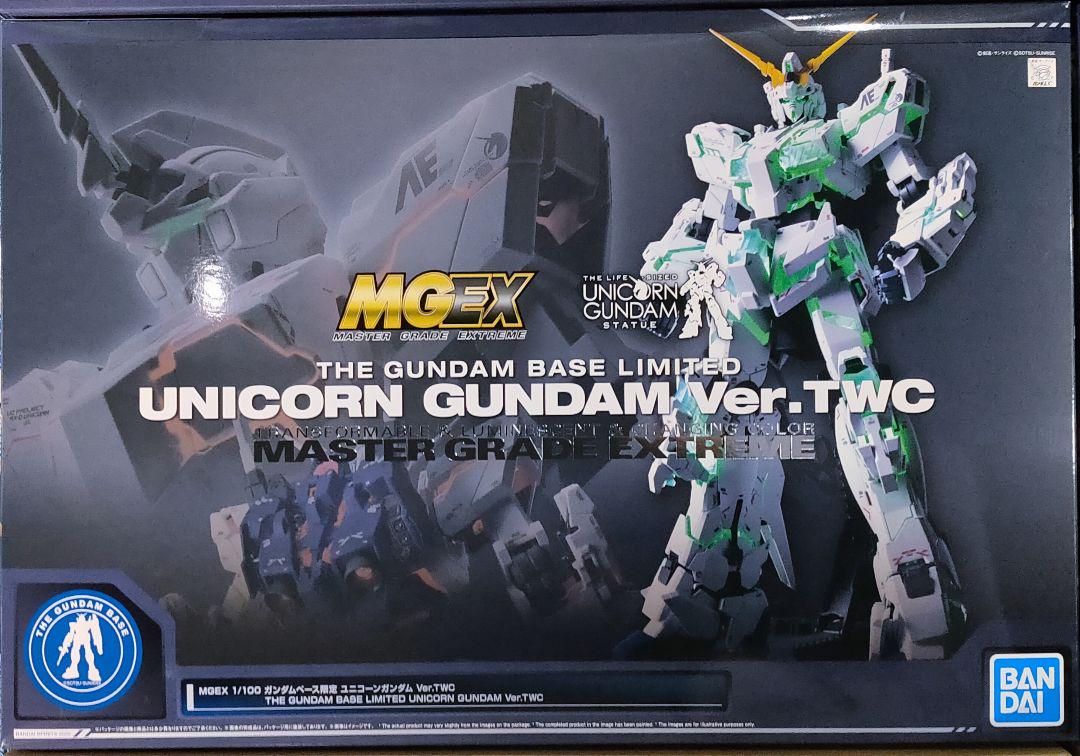 Condition:Brand New Specifics:This is a limited edition Gunpla of the official Gunpla comprehensive facility "Gundam Base" for Gunpla fans all over the world.MGEX 1/100 Unicorn Gundam Ver.Ka is now available in Ver.TWC specifications that reproduce the full-scale Unicorn Gundam statue!■ Reproduce the markings on the st...Read more
---
american express

apple pay

google pay

jcb

master

paypal

visa
Description
Condition:Brand New
Specifics:This is a limited edition Gunpla of the official Gunpla comprehensive facility "Gundam Base" for Gunpla fans all over the world.
MGEX 1/100 Unicorn Gundam Ver.Ka is now available in Ver.TWC specifications that reproduce the full-scale Unicorn Gundam statue!
■ Reproduce the markings on the statue with water slide decals.
■ The backpack vernier uses new parts that conform to the statue.
■ From the lighting of the eyes and head main camera by button operation, the main body psycho frame emits red and green, and then it is possible to produce light emission with strength and weakness.
■ The newly adopted "flexible LED sheet" realizes ease of assembly and space saving. Starting from this technology, Unicorn Gundam has realized the first transformation, light emission, color tone change, and movable symbiosis.
■ Using lead wires, it is possible to make the clear parts of the shield placed away from the main body emit light.
■ The dedicated MS cage also has the functions of storing the battery box of the lighting unit, adjusting the position of the columns, and holding the weapon.
■ Three AA alkaline batteries (sold separately) are required to reproduce the light emission.
What Our Customers Are Saying