SD Gundam EX Standard ν Gundam vs Sazabi Set [Clear Color]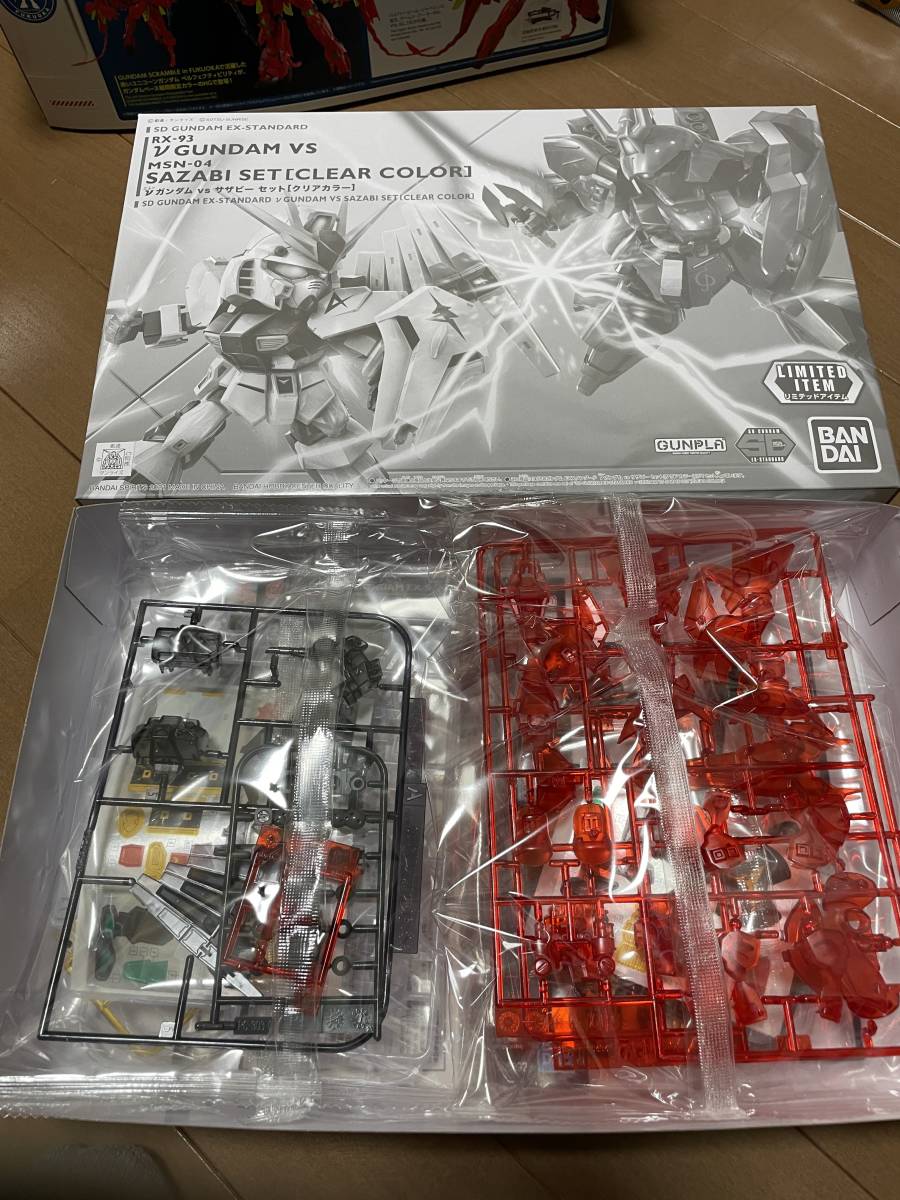 Conditions: Brand New Specifics:From "SD Gundam EX Standard", ν Gundam and Sazabi are now available in clear colors as a set!■ Various rifles, sabers, and shields are included!■ Equipped with 3mm joints in various places. You can enjoy the original form of the plastic model by combining the equipment!■ Let's reproduce ...Read more
---
american express

apple pay

google pay

jcb

master

paypal

visa
Description
Conditions: Brand New
Specifics:From "SD Gundam EX Standard", ν Gundam and Sazabi are now available in clear colors as a set!
■ Various rifles, sabers, and shields are included!
■ Equipped with 3mm joints in various places. You can enjoy the original form of the plastic model by combining the equipment!
■ Let's reproduce the death battle between Amuro and Char together!
What Our Customers Are Saying