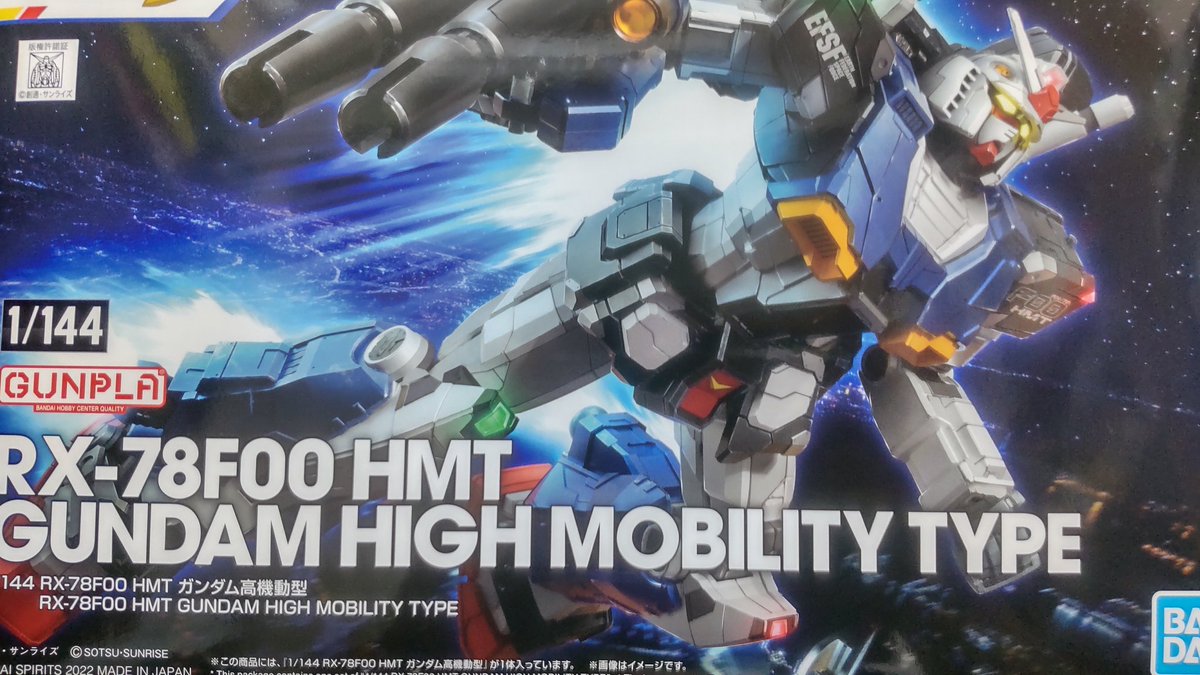 Limited edition of the moving full-scale Gundam of "GUNDAM FACTORY YOKOHAMA"!"RX-78F00 Gundam" arranged in prototype color and high mobility specifications is made into a kit on 1/144 scale.Added easy-to-wear additional armor, auxiliary vernier, and armament as HIGH MOBILTY TYPE.■ RX-78F00 The characteristic form of Gu...Read more
---
american express

apple pay

google pay

jcb

master

paypal

visa
Description
Limited edition of the moving full-scale Gundam of "GUNDAM FACTORY YOKOHAMA"!
"RX-78F00 Gundam" arranged in prototype color and high mobility specifications is made into a kit on 1/144 scale.
Added easy-to-wear additional armor, auxiliary vernier, and armament as HIGH MOBILTY TYPE.
■ RX-78F00 The characteristic form of Gundam and the panel line of the armor are precisely reproduced.
■ High mobility unit can be attached and detached. The characteristic ankle guard of the prototype Gundam is also reproduced with new modeling.
■ Various weapons and hand parts are included.
What Our Customers Are Saying