1/100 painted finished product Shin Musha Gundam Musha Gundam Musha Gundam Japanese Traditional Style Gundam MG Gunpla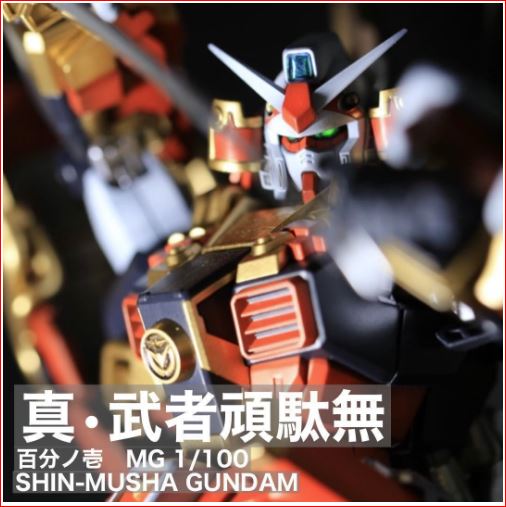 Bandai Gunpla Master Grade MGShin Musha Gundam Musha Gundam Pre-painted finished product!【Production】Surface treatment → joint erase → streak processing, etc. → surfacer → black start → painting → matte clear【custom】Correction of details such as streaksPost-saddle processing【Painting】Painted with lacquer or enamelPaint...Read more
---
american express

apple pay

google pay

jcb

master

paypal

visa
Description
Bandai Gunpla Master Grade MG
Shin Musha Gundam Musha Gundam Pre-painted finished product!

【Production】
Surface treatment → joint erase → streak processing, etc. → surfacer → black start → painting → matte clear

【custom】
Correction of details such as streaks
Post-saddle processing

【Painting】
Painted with lacquer or enamel
Painted inner frame
Painting expression of heavy armor and gorgeous decorations

【accessories】
body
Manual (with pen writing)
Due to the nature of plastic models, parts may be missing or damaged during delivery. In that case, please repair it by the purchaser.
Since the main body is large, we plan to pack weapons and other items separately when packing. The purchaser is responsible for assembly.
In addition, the color of the image and the actual product may differ. Because it is a fully painted model, there may be paint baldness due to movement etc.
What Our Customers Are Saying