BB Senshi Gundam Base Fukuoka Limited Unicorn Gundam Perfectibility (Final Battle Specification) Ver.GSF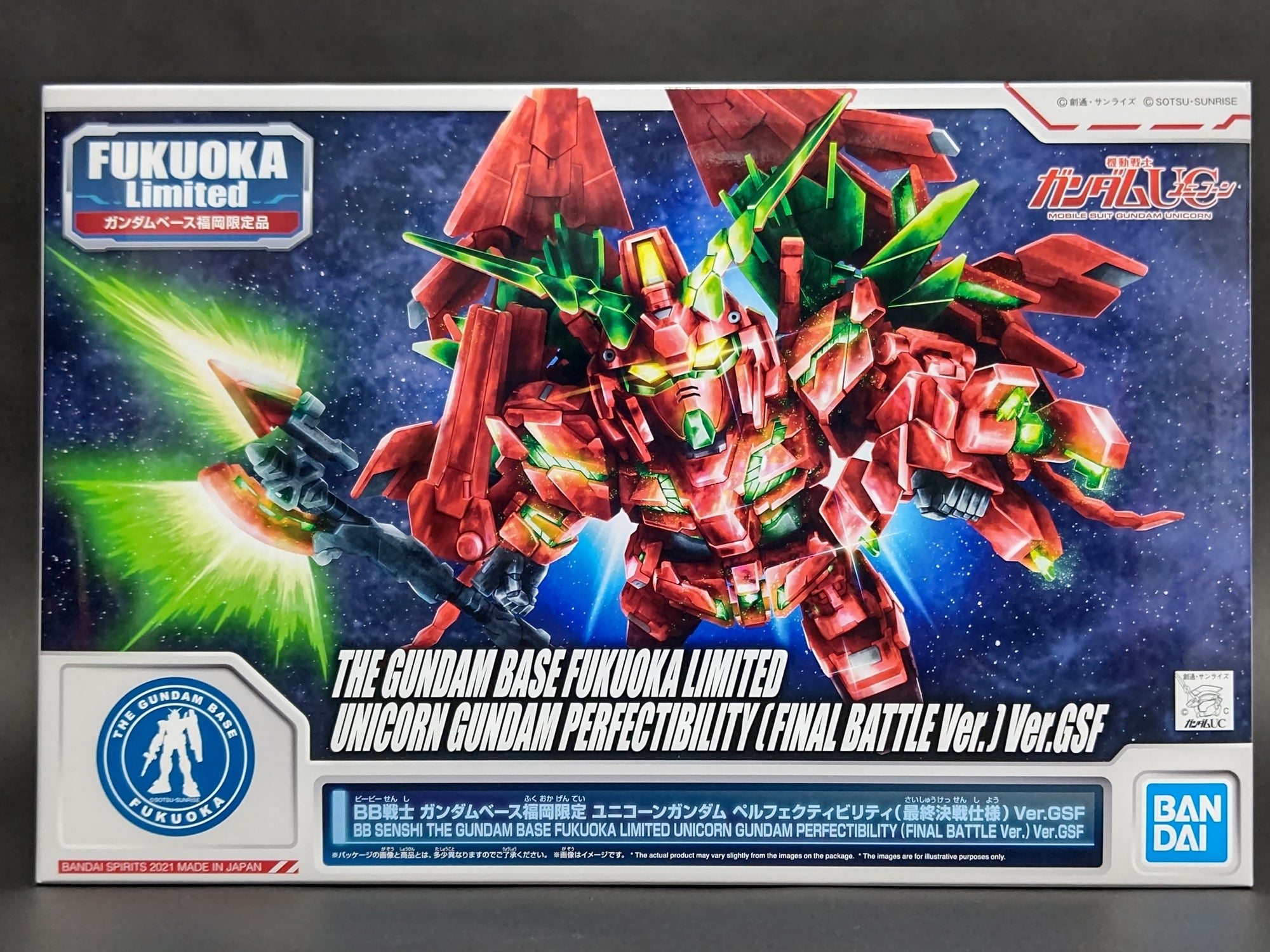 The Unicorn Gundam Perfectibility that appears in "GUNDAM SCRAMBLE in FUKUOKA" has become a Gundam Base Fukuoka exclusive color and appears as a BB Senshi!*This product is sold only at Gundam Base Fukuoka.*We may consider selling this product at other Gundam Base stores and Gundam-related events in the future.■Vivid cl...Read more
---
american express

apple pay

google pay

jcb

master

paypal

visa
Description
The Unicorn Gundam Perfectibility that appears in "GUNDAM SCRAMBLE in FUKUOKA" has become a Gundam Base Fukuoka exclusive color and appears as a BB Senshi!
*This product is sold only at Gundam Base Fukuoka.
*We may consider selling this product at other Gundam Base stores and Gundam-related events in the future.

■Vivid clear green is adopted for molding color of psycho frame!
■ Hyper Beam Javelin is included with new modeling, and clear parts are used for the beam blade!
■ Arms and stabilizers for suspending the two Armed Armor DEs are also included!
■ By replacing parts, it is possible to reproduce both unicorn mode and destroy mode!
What Our Customers Are Saying