Event limited item HG 1/144 Penelope [Clear Color]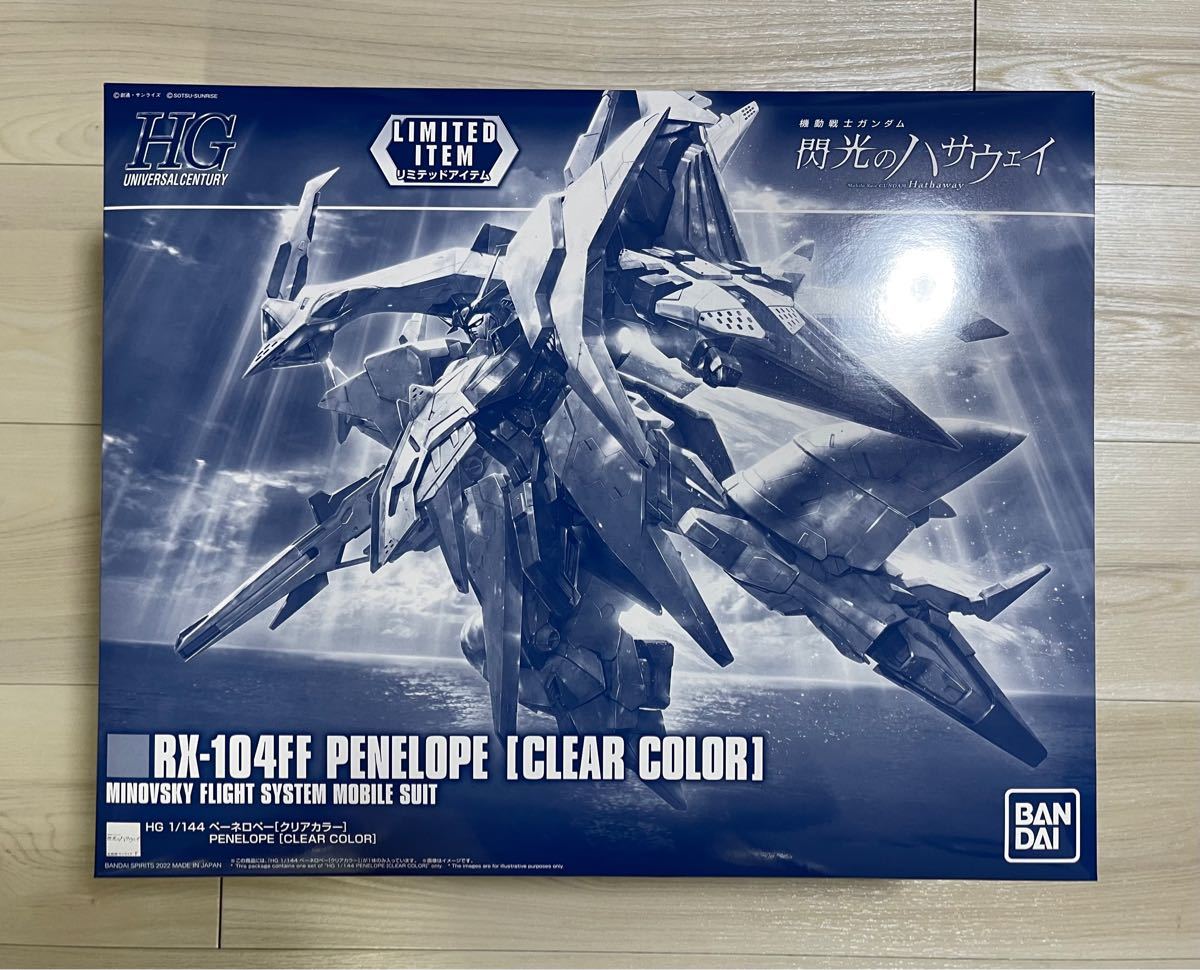 From "Mobile Suit Gundam Flash Hathaway", HG 1/144 Penelope appears in clear color!■ Under the supervision of Mr. Hajime Katoki, Penelope's complex mechanism has been incorporated into the latest HG format to reproduce its features.■The shape of the shoulder armor, tail stabilizer, leg vernier, and other features from ...Read more
---
american express

apple pay

google pay

jcb

master

paypal

visa
Description
From "Mobile Suit Gundam Flash Hathaway", HG 1/144 Penelope appears in clear color!
■ Under the supervision of Mr. Hajime Katoki, Penelope's complex mechanism has been incorporated into the latest HG format to reproduce its features.
■The shape of the shoulder armor, tail stabilizer, leg vernier, and other features from the back are overwhelming.
■Shoulder armor can be opened or closed by changing the insertion position.
■ Beam sabers can be attached to each part armed and armored.
■Display pedestal is included. It is possible to display the flight unit and Odysseus Gundam separately.
What Our Customers Are Saying