Event limited item HG 1/144 V2 Assault Buster Gundam [Clear Color]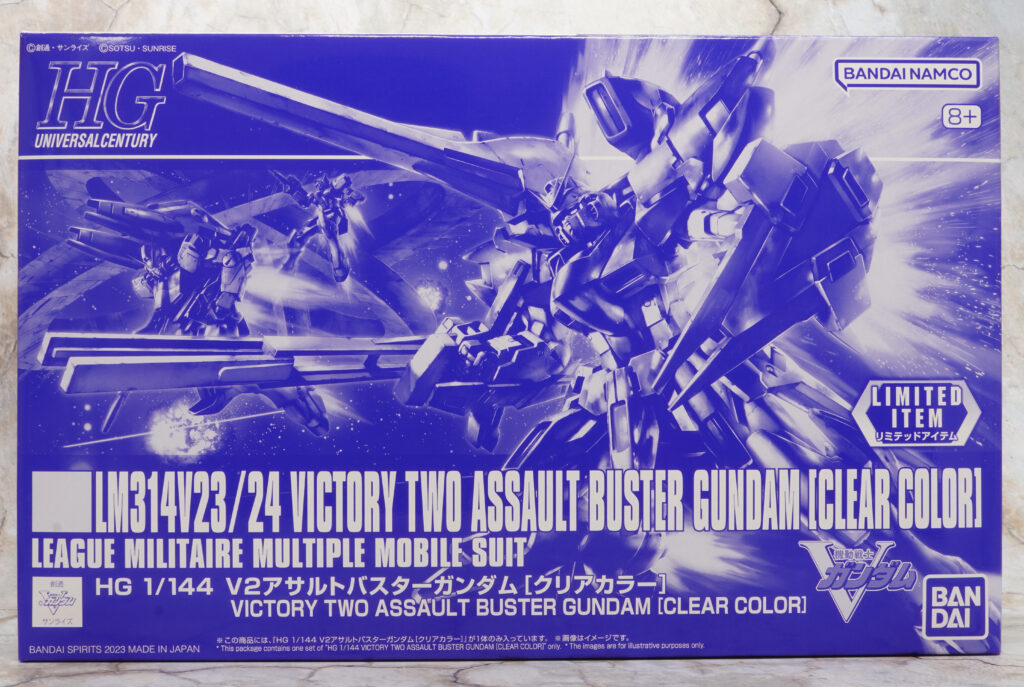 From "Mobile Suit Victory Gundam", "HGUC 1/144 V2 Assault Buster Gundam" appears in clear color!■The molding color has been changed to a clear color, making the blue and yellow colors stand out.■Assault parts and buster parts are included. By combining, "V2 Assault Gundam", "V2 Assault Buster Gundam" and "V2 Buster Gun...Read more
---
american express

apple pay

google pay

jcb

master

paypal

visa
Description
From "Mobile Suit Victory Gundam", "HGUC 1/144 V2 Assault Buster Gundam" appears in clear color!

■The molding color has been changed to a clear color, making the blue and yellow colors stand out.
■Assault parts and buster parts are included. By combining, "V2 Assault Gundam", "V2 Assault Buster Gundam" and "V2 Buster Gundam" can be reproduced.
Various weapons such as Mega Beam Rifle and Mega Beam Shield are included.
What Our Customers Are Saying