EX model 1/1700 Salamis & Magellan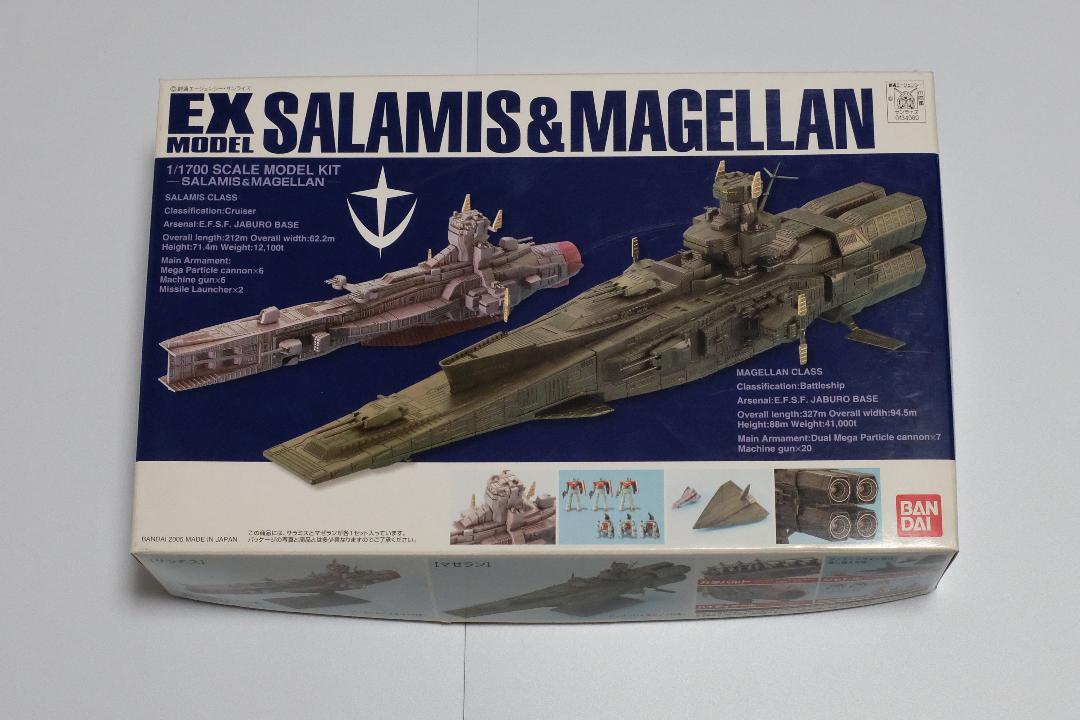 Conditions:Brand New Specifics:1/1700 Salamis & Magellan are now available in the "EX Model" series, which is a three-dimensional version of the mecha that appears in the video work!The Salamis-class cruise ship and Magellan-class battleship of the Earth Federation Forces that appeared in "Mobile Suit Gundam" are t...Read more
---
american express

apple pay

google pay

jcb

master

paypal

visa
Description
Conditions:Brand New
Specifics:1/1700 Salamis & Magellan are now available in the "EX Model" series, which is a three-dimensional version of the mecha that appears in the video work!
The Salamis-class cruise ship and Magellan-class battleship of the Earth Federation Forces that appeared in "Mobile Suit Gundam" are three-dimensionalized with a high-detail scale model.
● Each Salamis Magellan comes with a display stand.
-Reproduce high detail
Reproduce the details of the deck around the catapult and the part around the vernier.
● The shuttle is equipped with a removable gimmick
The shuttle attached to each Salamis Magellan is removable, and the landing gear can also be replaced.
-Comes with 3 Jim Ball figures of the same scale
* A total of 6 sets of 3 each.
1/1700 scale assembly type plastic model
Target age: 15 years old and over
Main product material: PS
* Plastic model adhesive (sold separately) is required to assemble this kit.
* A total of 6 Jim Ball figures are included, 3 for each.
* The finished product in the photo is a painted product. It is also a prototype under development. It may differ from the actual product.
* When using clear parts, air bubbles may enter the clear parts due to the manufacturing process.
* Product materials may change depending on the production time. Please note.
What Our Customers Are Saying