Gundam base limited item HG Gundam Base Limited TOLRO-800 - Torohachi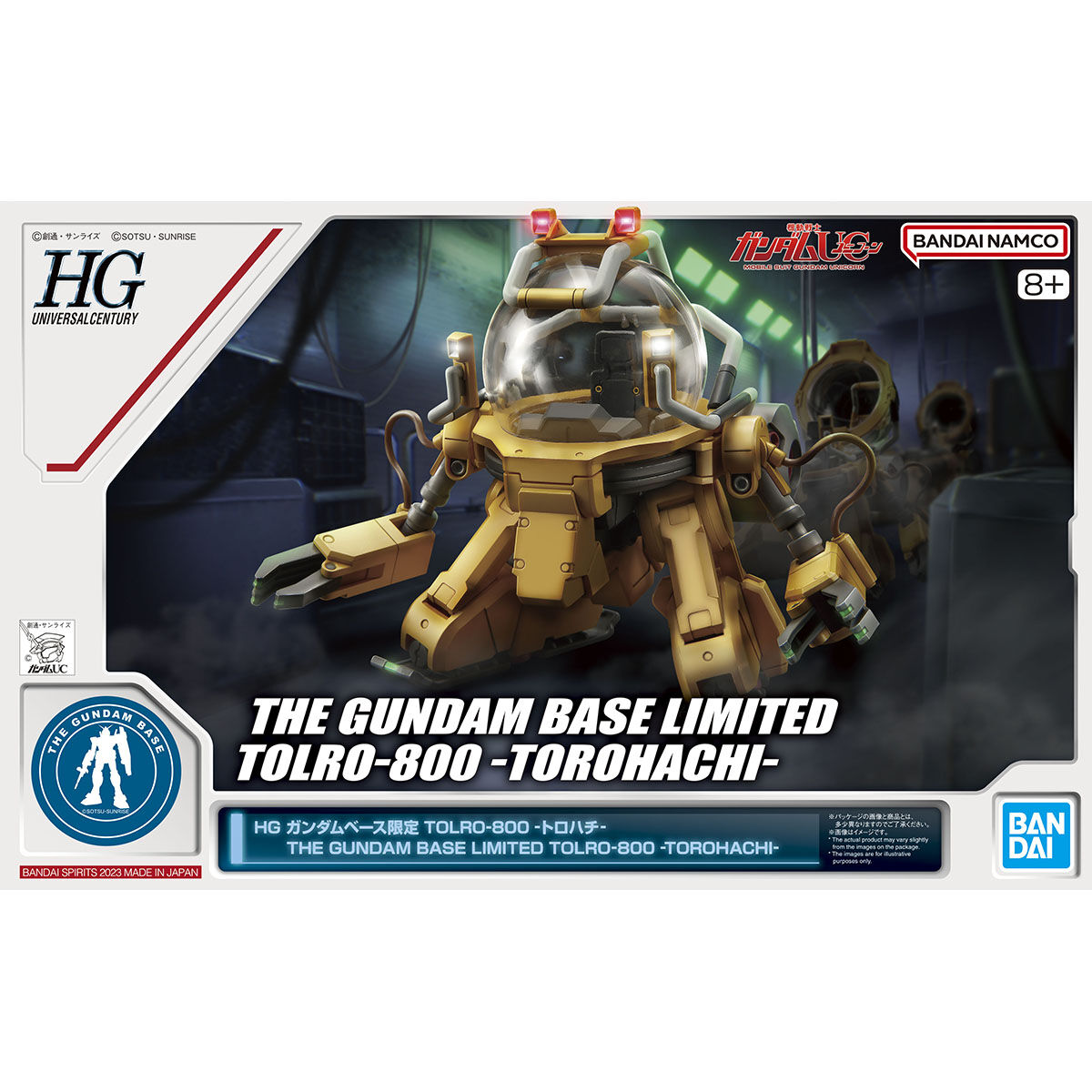 From "MOBILE SUIT GUNDAM UC", Truro's petit mobile suit "TOLRO-800 -Torohachi-" appears in a completely new model!■The cockpit hatch can be opened and closed with clear parts, and the shape of the inside of the cockpit is precisely reproduced.■Reproduce the articulation of the shoulder joint rail, the telescopic gimmic...Read more
---
american express

apple pay

google pay

jcb

master

paypal

visa
Description
From "MOBILE SUIT GUNDAM UC", Truro's petit mobile suit "TOLRO-800 -Torohachi-" appears in a completely new model!
■The cockpit hatch can be opened and closed with clear parts, and the shape of the inside of the cockpit is precisely reproduced.
■Reproduce the articulation of the shoulder joint rail, the telescopic gimmick of the arm, and the articulation of the claw.
■Thruster nozzles and details on the back of the legs are also reproduced.
■In addition to the articulation of various parts, various actions can be reproduced by connecting with the separately sold Action Base 5 using dedicated parts.
What Our Customers Are Saying