Gundam base limited item MG 1/100 Gundam Base Limited Wing Gundam Zero EW Ver.Ka [Titanium Finish]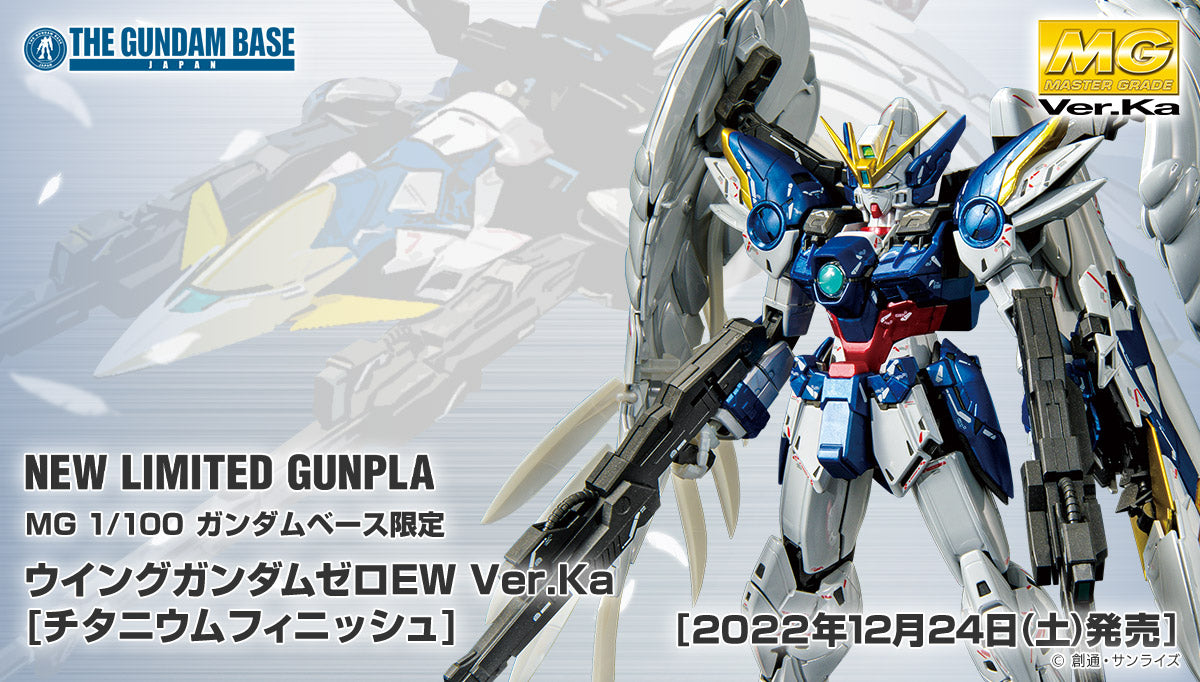 Limited Gunpla from the official Gunpla facility "Gundam Base" for Gunpla fans all over the world.From "New Mobile Report Gundam W Endless Waltz", MG Wing Gundam Zero EW Ver.Ka is now available with a luxurious limited titanium finish!■A beautiful titanium finish is applied to the main color of the exterior, making the...Read more
---
american express

apple pay

google pay

jcb

master

paypal

visa
Description
Limited Gunpla from the official Gunpla facility "Gundam Base" for Gunpla fans all over the world.
From "New Mobile Report Gundam W Endless Waltz", MG Wing Gundam Zero EW Ver.Ka is now available with a luxurious limited titanium finish!
■A beautiful titanium finish is applied to the main color of the exterior, making the "white wings" stand out even more.
■In addition to titanium finish processing, gold processing has been adopted for other parts, making it more luxurious.
■ Action base with lame is included. Various poses are possible.
■ Thorough verification of each joint, pursuit of deployment and interlocking gimmicks of "white wings", twin buster rifle shooting pose.
■ As a new gimmick, the Twin Buster Rifle can be stored in the wings and transformed into a Neo Bird form.
What Our Customers Are Saying