GUNDAM SIDE-F ENTRY GRADE 1/144 RX-93ff Nu Gundam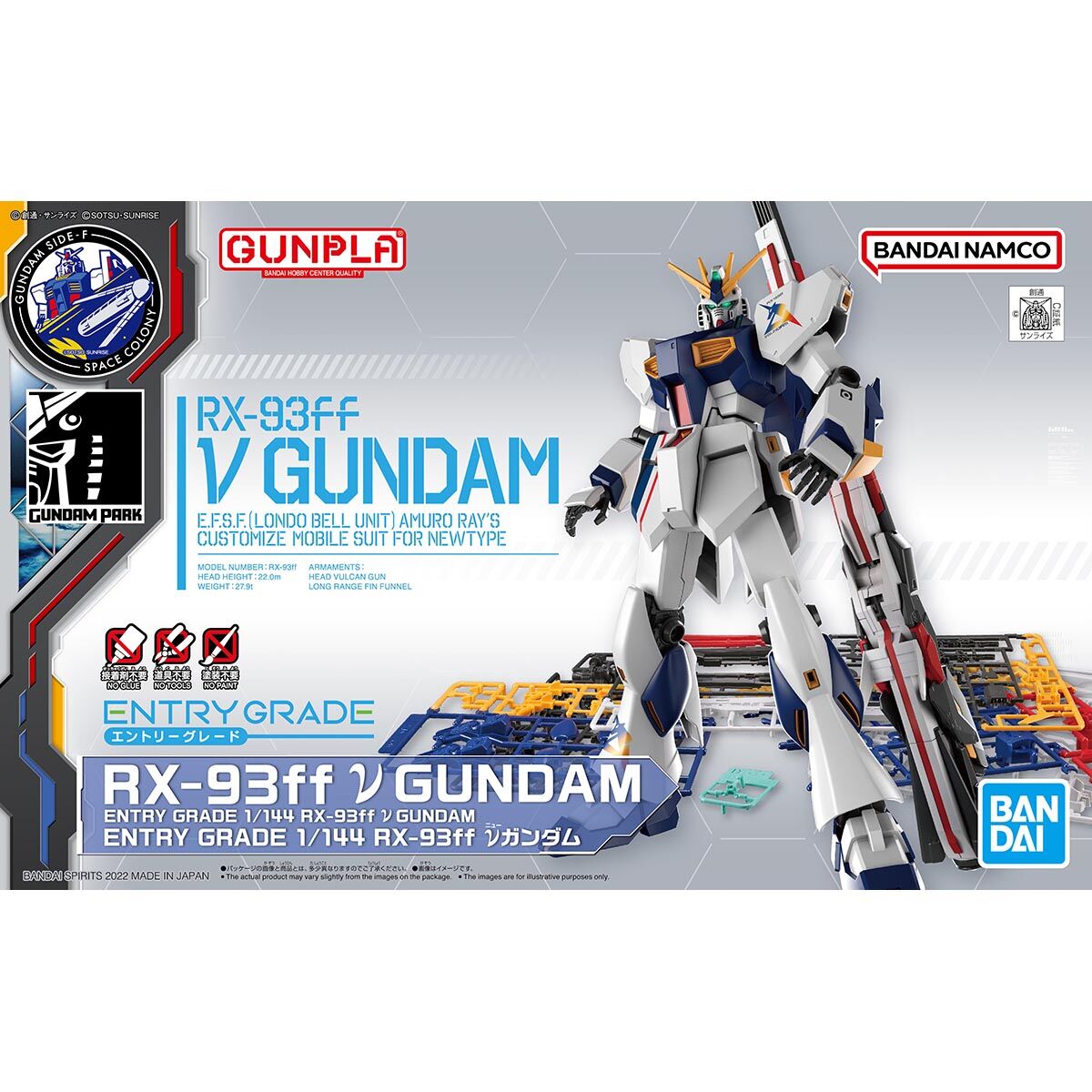 The life-size νGundam statue "RX-93ff νGundam" is now available from the ENTRY GRADE series, which offers a new sense of ease of assembly!■We adopt coloring reflecting the image of statue for molding color. Emblems are reproduced with marking stickers!■ Newly shaped long-range fins and funnels can be expressed by repla...Read more
---
american express

apple pay

google pay

jcb

master

paypal

visa
Description
The life-size νGundam statue "RX-93ff νGundam" is now available from the ENTRY GRADE series, which offers a new sense of ease of assembly!
■We adopt coloring reflecting the image of statue for molding color. Emblems are reproduced with marking stickers!
■ Newly shaped long-range fins and funnels can be expressed by replacing the deployment gimmick!
■Original hand parts that conform to the statue are included!
■ Touch gate specifications that can be easily removed by hand without using nippers.
■It has a wide range of motion, allowing you to freely pose it.
What Our Customers Are Saying