HG 1/144 Gundam Base Fukuoka Limited Unicorn Gundam Perfectibility (Destroy Mode) (Final Battle Specification) Ver.GSF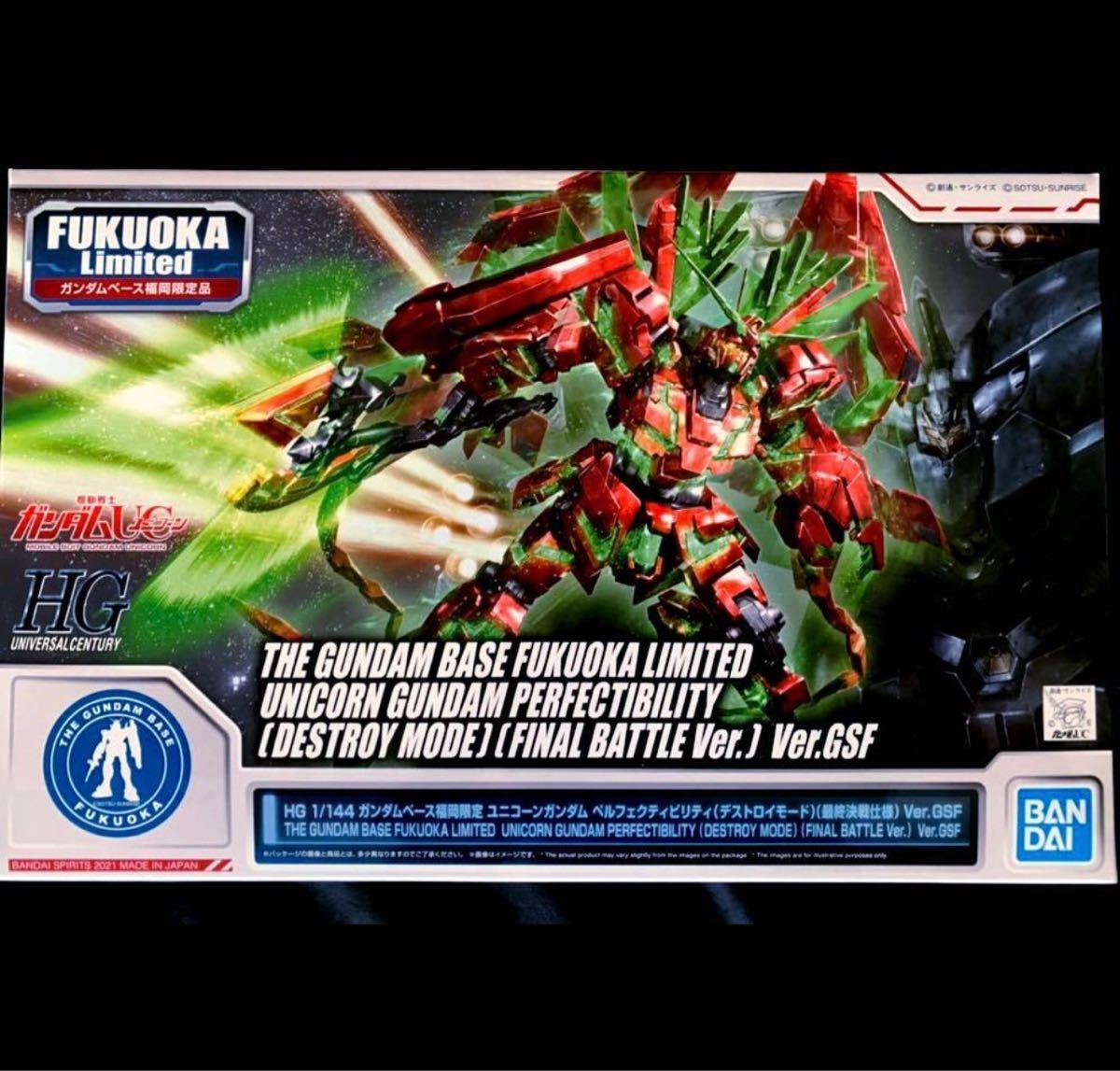 The Unicorn Gundam Perfectibility that appears in "GUNDAM SCRAMBLE in FUKUOKA" is now available in HG in Gundam Base Fukuoka limited colors!*This product is sold only at Gundam Base Fukuoka.*We may consider selling this product at other Gundam Base stores and Gundam-related events in the future.■Vivid clear green is ad...Read more
---
american express

apple pay

google pay

jcb

master

paypal

visa
Description
The Unicorn Gundam Perfectibility that appears in "GUNDAM SCRAMBLE in FUKUOKA" is now available in HG in Gundam Base Fukuoka limited colors!
*This product is sold only at Gundam Base Fukuoka.
*We may consider selling this product at other Gundam Base stores and Gundam-related events in the future.

■Vivid clear green is adopted for molding color of psycho frame!
■In addition to Hyper Beam Javelin, Armed Armor BS, VN, XC, and DE are included!
■ Produce powerful poses by making use of the movable structure of the whole body!
■ Armed Armor BS can be deployed or stored!
■Comes with a movable stabilizer that looks like a bird's feather!
What Our Customers Are Saying