HG 1/144 Gundam Base Limited Do Dai Kai (21st CENTURY REAL TYPE Ver.)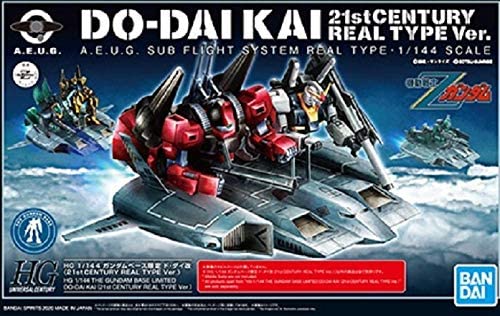 Condition:Brand New Specifics:It is a limited edition Gunpla of the official Gunpla general facility "Gundam base" aimed at Gunpla fans all over the world.An original color Gunpla completely supervised by Master Kawaguchi is now available!■ Original illustration-style package reminiscent of real type colors.■ Limited e...Read more
---
american express

apple pay

google pay

jcb

master

paypal

visa
Description
Condition:Brand New
Specifics:It is a limited edition Gunpla of the official Gunpla general facility "Gundam base" aimed at Gunpla fans all over the world.
An original color Gunpla completely supervised by Master Kawaguchi is now available!
■ Original illustration-style package reminiscent of real type colors.
■ Limited edition original water slide decals are included!
■ Precisely reproduce the details of each part that makes you feel like an aircraft!
■ Includes handle grips and landing gear that can reproduce the boarding scene of a mobile suit! The storage of the handle, the reproduction of the drawer, and the landing state of the gear can be reproduced with a replaceable type!
■ The footrest is movable, and it flexibly supports the size and shape of the MS (sold separately) and action poses!
What Our Customers Are Saying