MG 1/100 Gundam Base Limited Gundam Dynames [Clear Color]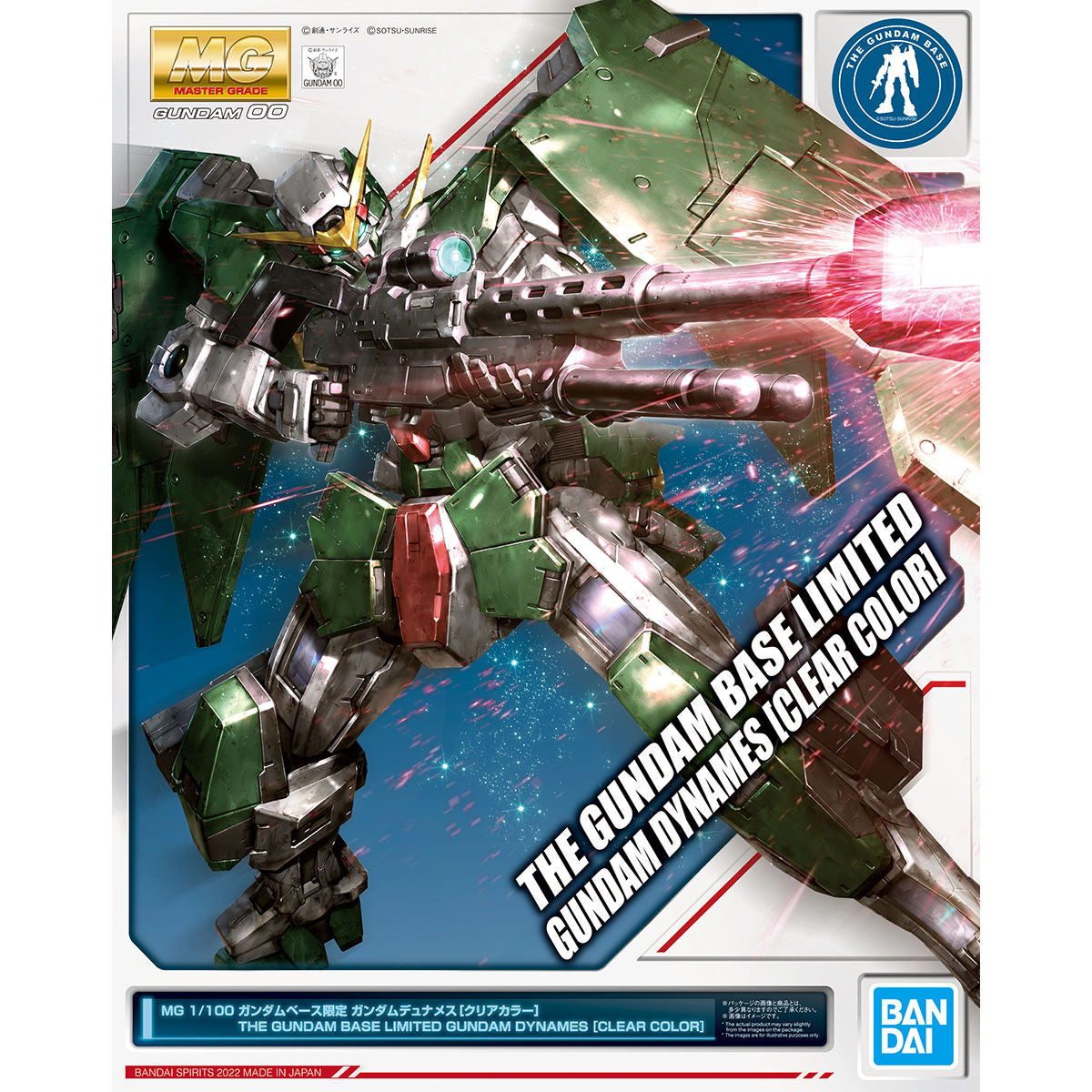 This is a limited edition Gunpla of the official Gunpla comprehensive facility "Gundam Base" for Gunpla fans all over the world.From "MOBILE SUIT GUNDAM 00", MG 1/100 Gundam Dynames is now available in clear color!■ The stand of the GN sniper rifle can be deployed to reproduce the "sniper" stance with the main body lyi...Read more
---
american express

apple pay

google pay

jcb

master

paypal

visa
Description
This is a limited edition Gunpla of the official Gunpla comprehensive facility "Gundam Base" for Gunpla fans all over the world.
From "MOBILE SUIT GUNDAM 00", MG 1/100 Gundam Dynames is now available in clear color!
■ The stand of the GN sniper rifle can be deployed to reproduce the "sniper" stance with the main body lying down on the ground!
■ The head gimmick that corresponds to the movement of the snipe pose and the leg joint structure make it possible to reproduce the pose with a sense of tension!
■ Reproduce the development of GN Full Shield!
■ Equipped with gimmicks unique to MG such as missiles on the waist and knees, hatch opening and closing of signal bullets, and deployment gimmicks of GN thrusters!
What Our Customers Are Saying