MG 1/100 Gundam Base Limited RX-78-2 Gundam Ver. 3.0 [Titanium Finish]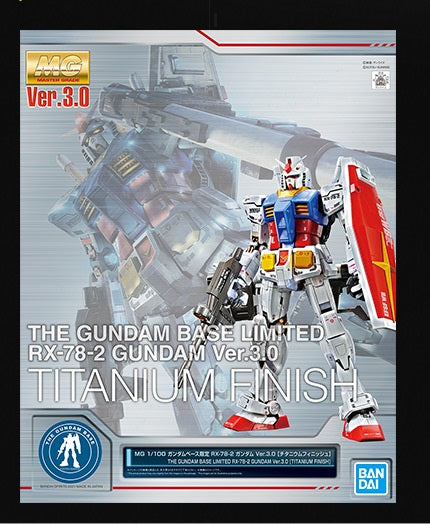 Conditions:Brand New Specifics:It is a limited gunpla of the official Gampla general facility "Gundam Base", which is attached to Gampla fan in the whole world."MG 1/100 RX-78-2 Gundam Ver. 3.0" appeared in a luxurious limited specification titanium finish!■ We adopt titanium finish on white exterior. In addition, the ...Read more
---
american express

apple pay

google pay

jcb

master

paypal

visa
Description
Conditions:Brand New
Specifics:It is a limited gunpla of the official Gampla general facility "Gundam Base", which is attached to Gampla fan in the whole world.

"MG 1/100 RX-78-2 Gundam Ver. 3.0" appeared in a luxurious limited specification titanium finish!
■ We adopt titanium finish on white exterior. In addition, the neck and the chest are subjected to matte gold plating processes, and in a finish with a sense of luxury.
■ We adopt metallic molded color for blue and red exterior coloring tricolor color!
■ "Movable armor system" is installed. Added mobility linked to the armored parts.
■ We also move the freedom of arm movable by moving the shoulder armor and backpack cover.
■ The opening and closing mechanism of the shinbed armor also improves the range of the ankle.
■ Core fighters can be stored inside the body by deforming.
What Our Customers Are Saying