MG 1/100 Highly mobile Zaku "Psycho Zaku" Ver.Ka (GUNDAM THUNDERBOLT version) [Half mechanical clear]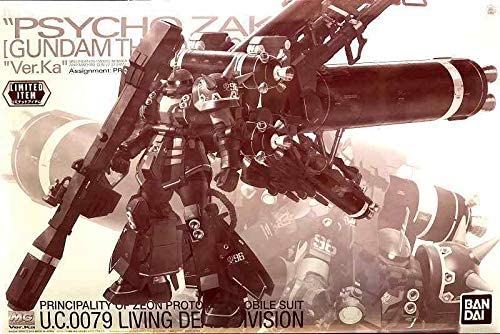 Condition:Brand New Specifics:Introducing the "Ver.Ka" series "Highly mobile Zaku "Psycho Zaku"" in clear color, thoroughly supervised by Mr. Hajime Katoki.-In addition to a huge thruster with an overwhelming volume, various weapons are included, and some armaments are included, so heavy non-standard equipment is repro...Read more
---
american express

apple pay

google pay

jcb

master

paypal

visa
Description
Condition:Brand New
Specifics:Introducing the "Ver.Ka" series "Highly mobile Zaku "Psycho Zaku"" in clear color, thoroughly supervised by Mr. Hajime Katoki.

-In addition to a huge thruster with an overwhelming volume, various weapons are included, and some armaments are included, so heavy non-standard equipment is reproduced without exception!
■Many gimmicks are installed in each part such as the sub arm, cockpit hatch, and foot claw!
■The texture is expressed in high-density detail throughout the body, including the sealing of the power pipe.
What Our Customers Are Saying