RG 1/144 Gundam Base Limited Hi-ν Gundam [Titanium Finish]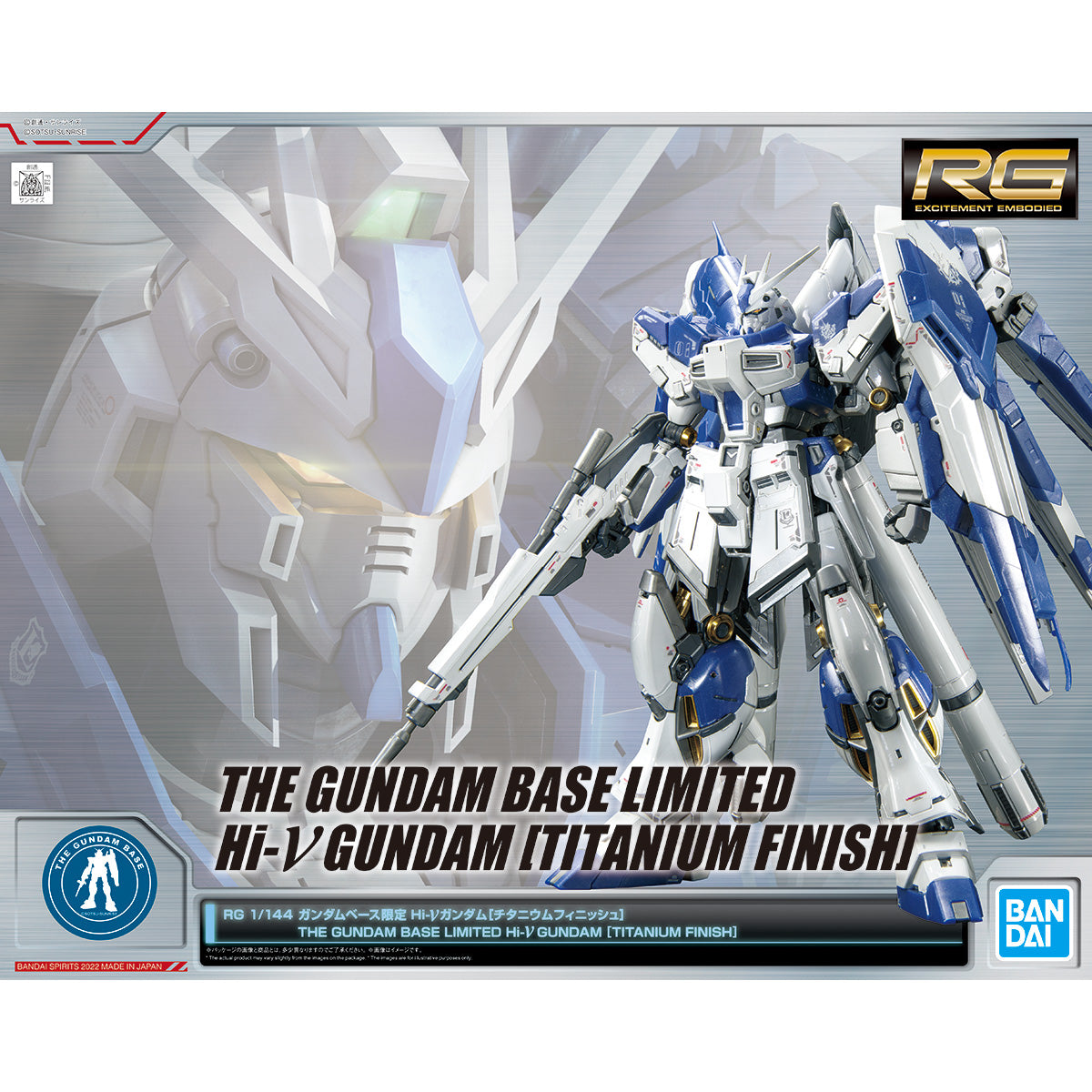 This is a limited edition Gunpla of the official Gunpla comprehensive facility "Gundam Base" for Gunpla fans all over the world.From "Mobile Suit Gundam Char's Counterattack Beltorchika Children", RG 1/144 Hi-ν Gundam is now available in a super-luxury limited edition!■ Titanium finish is applied to the white exterior ...Read more
---
american express

apple pay

google pay

jcb

master

paypal

visa
Description
This is a limited edition Gunpla of the official Gunpla comprehensive facility "Gundam Base" for Gunpla fans all over the world.
From "Mobile Suit Gundam Char's Counterattack Beltorchika Children", RG 1/144 Hi-ν Gundam is now available in a super-luxury limited edition!
■ Titanium finish is applied to the white exterior for a gorgeous finish!
■ Matte gold plating is used for various joints, leg vernier, and propellant tank base. For a luxurious finish!
■ The blue coloring, which is a feature of this machine, is reproduced with metallic molding color. For a beautiful glossy finish!
■ Beautiful and luxurious package design unique to limited edition products!
■ Equipped with a "multi-link gimmick" that slides the armor in conjunction with the movement of each joint!
What Our Customers Are Saying