RG 1/144 Gundam Base Limited Unicorn Gundam Unit 2 Banshee Norn (Destroy Mode) (LIGHTING MODEL)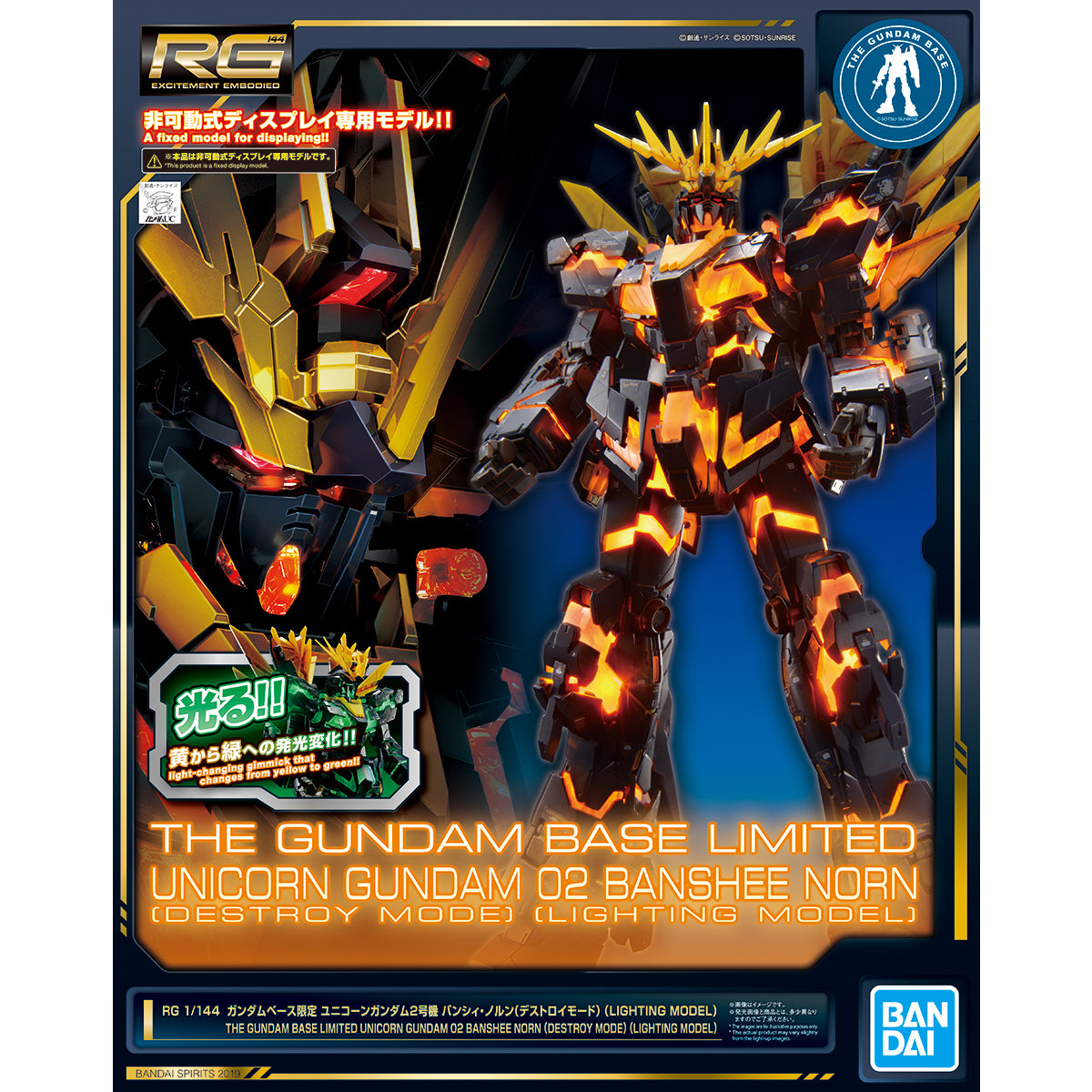 Condition:Brand New Specifics:It is a limited edition Gunpla of the official Gunpla general facility "Gundam base" for Gunpla fans all over the world.RX-0 Unicorn Gundam (Destroy Mode) Ver.TWC, followed by Unicorn Gundam Unit 2 Banshee Norn (Destroy Mode) in non-movable display model.There are three types of light emis...Read more
---
american express

apple pay

google pay

jcb

master

paypal

visa
Description
Condition:Brand New
Specifics:It is a limited edition Gunpla of the official Gunpla general facility "Gundam base" for Gunpla fans all over the world.

RX-0 Unicorn Gundam (Destroy Mode) Ver.TWC, followed by Unicorn Gundam Unit 2 Banshee Norn (Destroy Mode) in non-movable display model.
There are three types of light emission patterns. Includes a dedicated display base that contains the battery box and wiring.
* Uses 3 AAA batteries (sold separately)
* The armed armor XC part on the back does not emit light.
What Our Customers Are Saying