Wave Tachibana Cat Industry CODE BEAST Hand Red Edge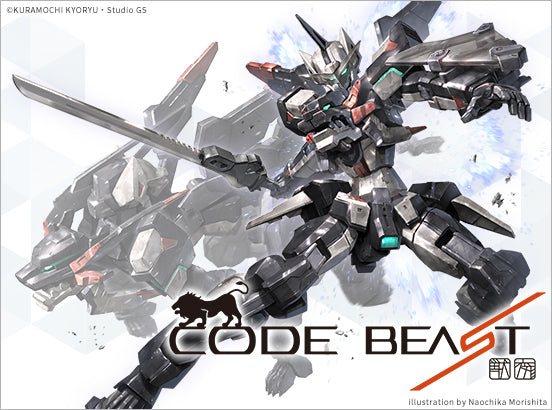 Conditions:Brand New Specifics:A new brand "Yumi" has started, which is a collaboration between Tachibana Neko Kogyo and Studio GS!"Yumi" is a new brand that pursues ease of play by adopting original new materials based on the concept of a playable plastic model kit.As the first step, the main character "Hand Red Edge"...Read more
---
american express

apple pay

google pay

jcb

master

paypal

visa
Description
Conditions:Brand New
Specifics:A new brand "Yumi" has started, which is a collaboration between Tachibana Neko Kogyo and Studio GS!

"Yumi" is a new brand that pursues ease of play by adopting original new materials based on the concept of a playable plastic model kit.
As the first step, the main character "Hand Red Edge" will appear as a plastic assembly model from Studio GS's original work "CODE BEAST"!
Achieves complete transformation without replacement from humanoid form to beast form.
Each joint has a wide range of movement and can be made to take various action poses.
Seven molding colors are used, and by skillfully dividing the parts, the finish is close to the character image without painting.
The design is handled by the up-and-coming designer "Kyoryu Kuramochi" who has worked on various transforming robots.
The design that balances human and beast shapes is attractive.
Please look forward to this series, which will continue to commercialize various character robots.

CODE BEAST series
PS plastic model kit
1/100 scale (completed size: total height about 220 mm)
Adhesive-free snap-fit ​​type
Robot-Can be transformed into two forms of lion
Manufacturer: ORANGE CAT INDUSTRY
Import and sales agency: Wave Co., Ltd.
What Our Customers Are Saying